"cons" Hawaii march 2002

This is us on the way to the North Shore in our rent-a-mini-van. We got time share in town from Danny's dad (thanks) so we stayed pretty much for free! The car was the most $$$$$ thing cuz I'm under 25 and JV has no credit card so that kind of sucked.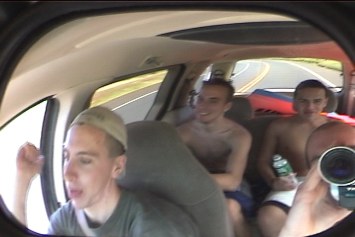 There is a whole lot of stories to tell, from the "ladies of the night" to Kris getting caught hustling from food land to watching GT and hubb kill it in person!. We surfed every day, this year was allot different from the last when me and Danny went. Last year me and Danny surfed pipe pretty much every day. But this year it was breaking different so we had to try new spots. I was alittle disappointed because I had to get use to different breaks. I guess because most of the swell had alittle more north in it this year causing pipe not to break but off the wall and other area's were. Some days it would go onshore around noon so we went to the south and headed for Sandy's (as seen below). We ended up having two mornings at pipe which were pretty good, OK the BEST of the trip. Pipe was breaking really close to shore or at least compared to last year. It had a big back wash going on, but it was still amazing.
Sandies: below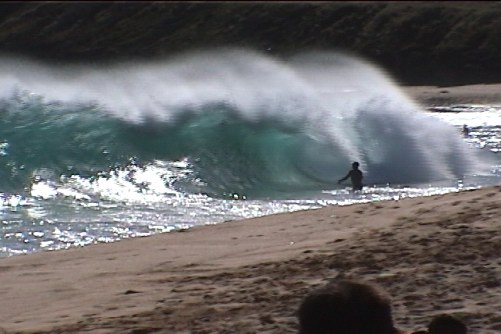 A Pic from half point and pipe littles below which is on the south side right next to sandys. Its got a bumpy reef and a sweet tubes! Photo:Bob Baldwin.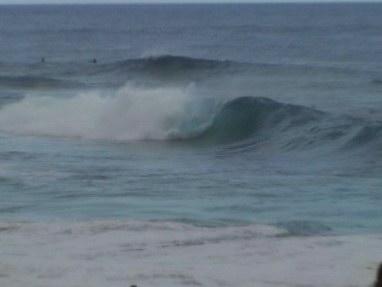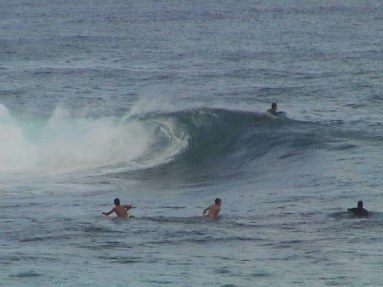 Danny scored the biggest waves of the trip, what can I say, he charged it and got some big waves on tape!
Here he is air dropping into an off the wall close out followed by a log cabins close out. He also lost his fin on that OTW wave.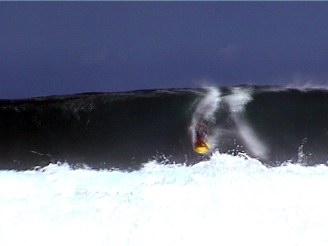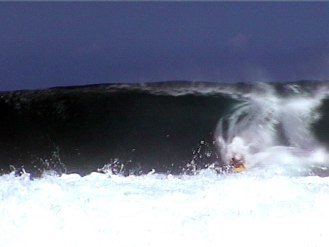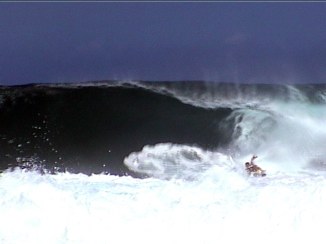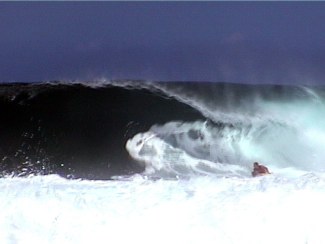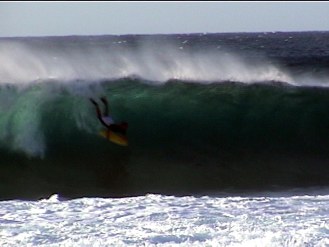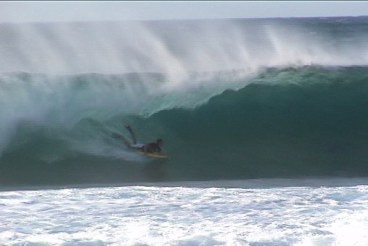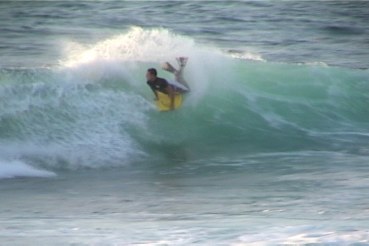 Danny in front of "rock piles" and reversing at inanities.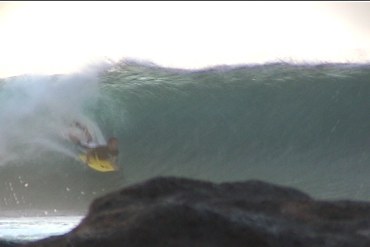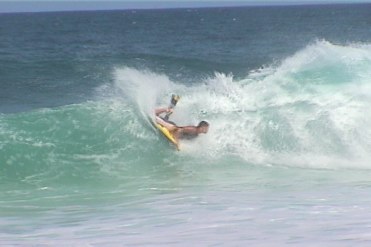 These pics are Danny at pipe thanks to goes out bob for get some pipe pics of us!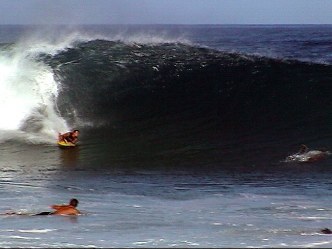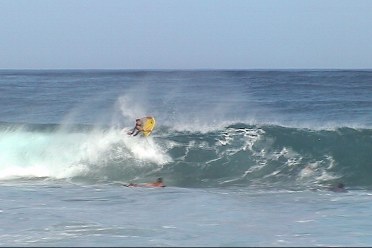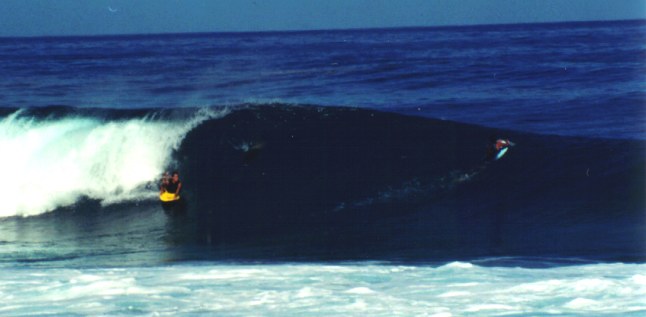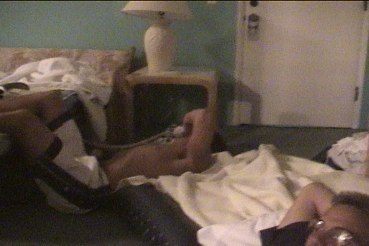 Above: Danny spent at least 3 days of his vacation talking to his girlfriend at home? This pics was from a 6 hour phone call!
Below: Is a cave we found thats over by the blow hole near sandies. it was an onshore day so we had nothing better to do, in later photo's you can see cockroaches coming out of a hole in the side wall of the cave we had no idea they were there.Thats me in the cave, we used the inferred thing on my camera to watch where we were walking. Me and Danny ended up crawling out.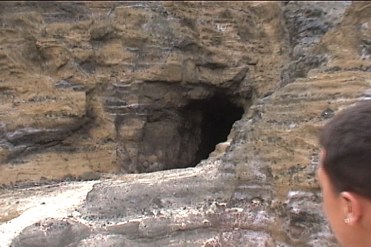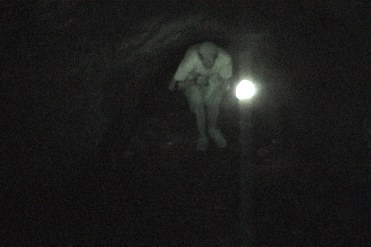 Here are a couple pics of myself, thanks goes to bob for the pipe pics. Below pipe and backdoor. For the most part I was trying to get out alive. I hit reef the first session out so that kind of bugged me, taking off too deep is not that smart,all the time. luckily I had my hands in front of my face so I kind of did a push up off the reef. And I did the same thing the next morning but this time I didn't touch ,my board did and had a dent in it. I was like "that would suck if that was my head!" Those two days at pipe where dawn patrols and little did everyone know but out of the 10 or 12 people out in the morning at one time or another at least 8 of the bunch where from NY! (boogers only)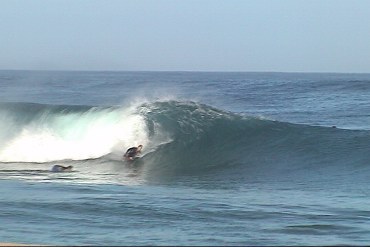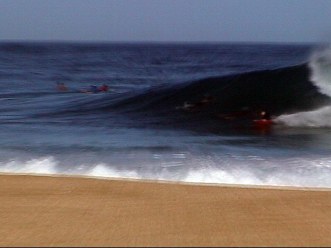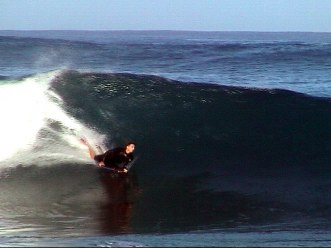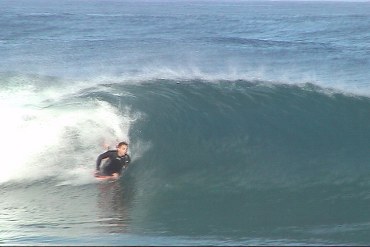 This is me as white as can be at rock piles, with a small wave sequence.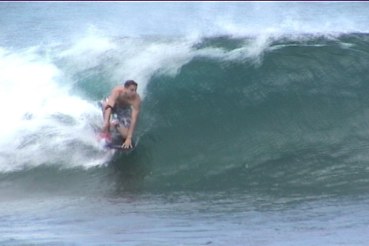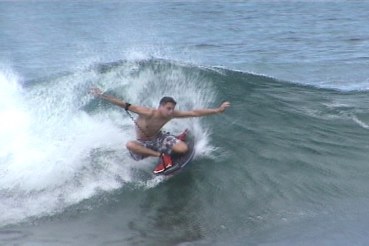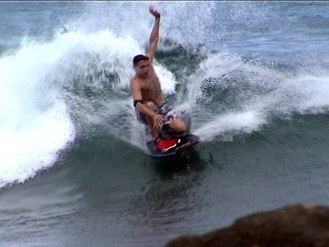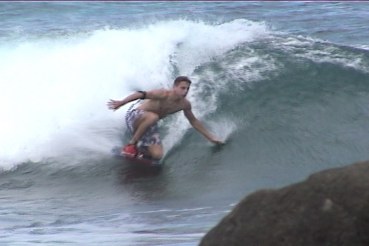 These pics are from inanities, which is a fun beach break to the left of Off the wall. It had lefts and right. Also when off the wall was super crowded I would chill here. Here the one water cam shot I got, I guess I just got up?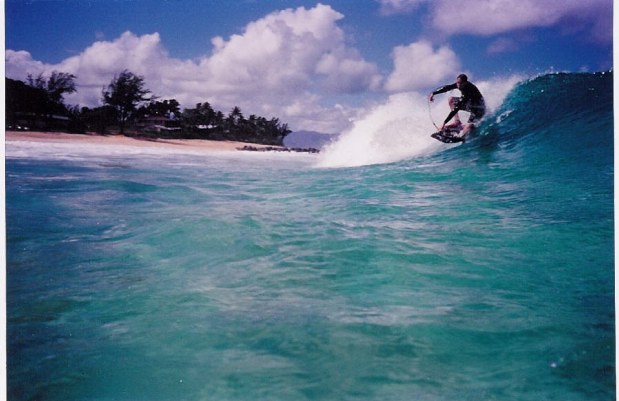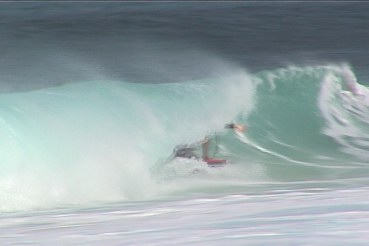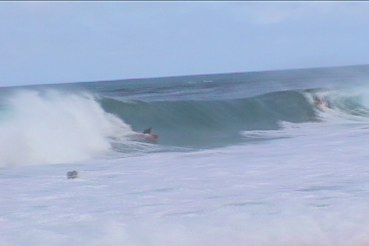 Me at a beach break called ehikai dking and air dropping pics/squence from Baldwin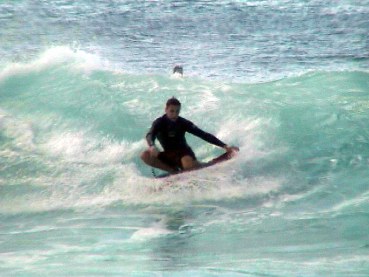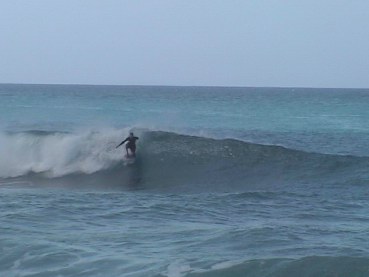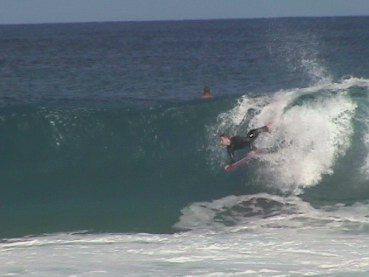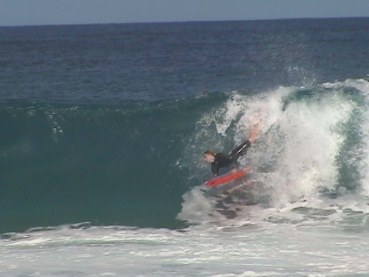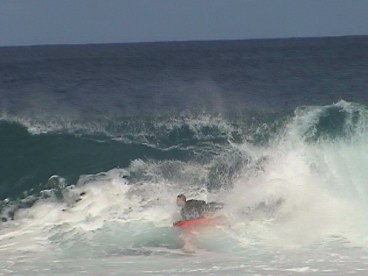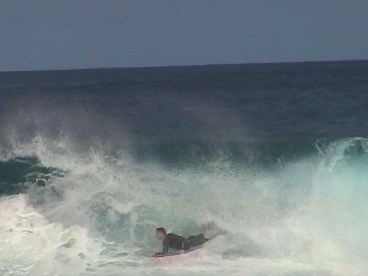 Kris at pipe, first time in Hawaii!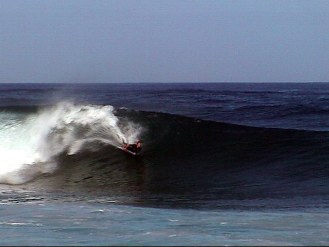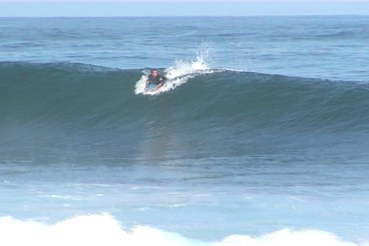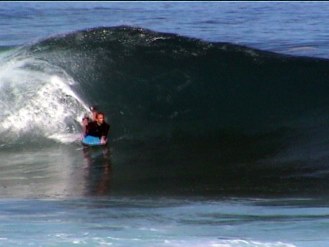 Kris cutting back at inanities. And reversing at the end of an off the wall wave.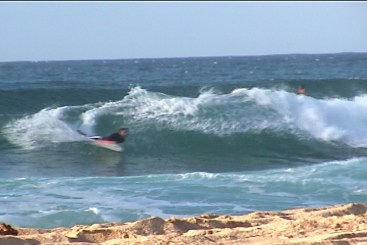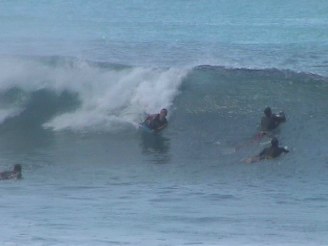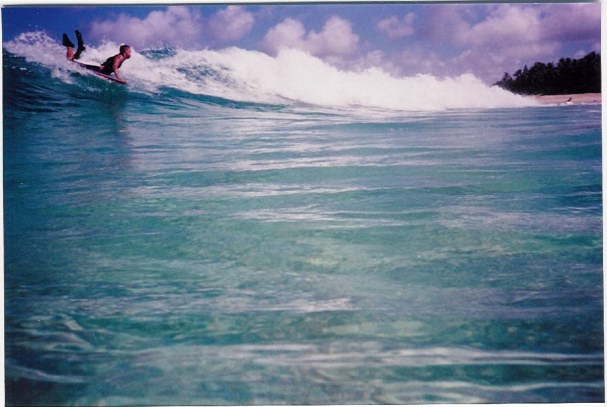 JV only could stay for a week so he missed out on real pipe. But when there's surf everyday with warm temps. its still all good.
Here is JV at inanities trying to make it.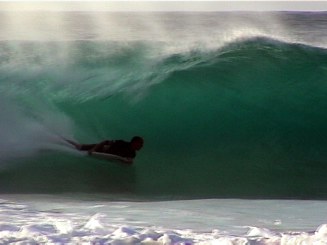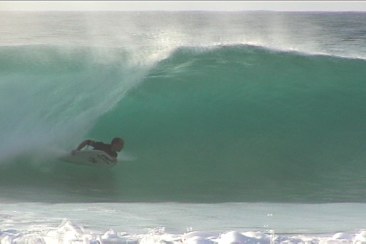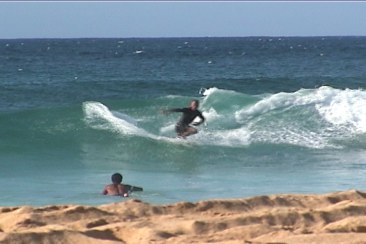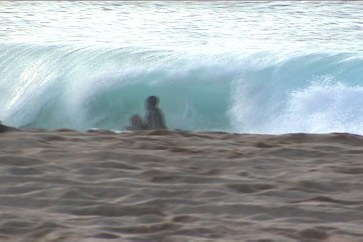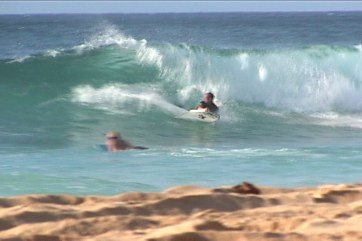 Jay at waimea shore break on a small wave wipe sequence.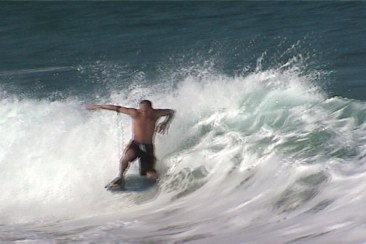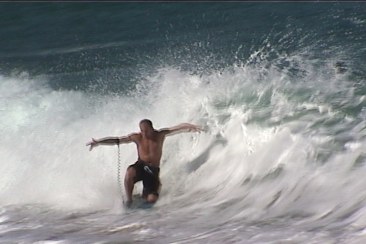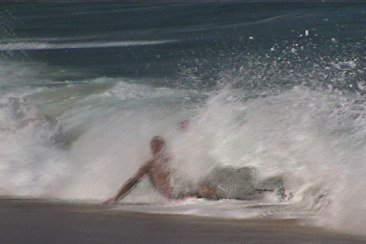 Bob (aka surfatlantic) came around just about when JV left in the beginning of the second week. We had two rooms so we had enough room for him and his friend Tom. Here's Bob at pipe!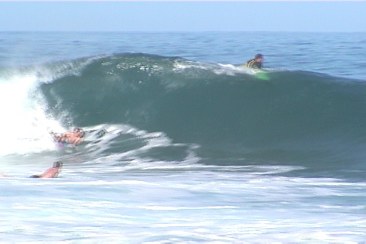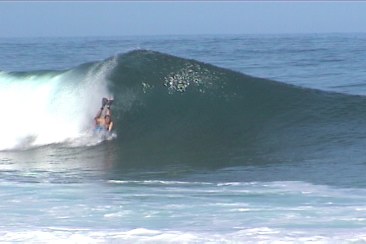 Some sweet water cam pics from bob of bob.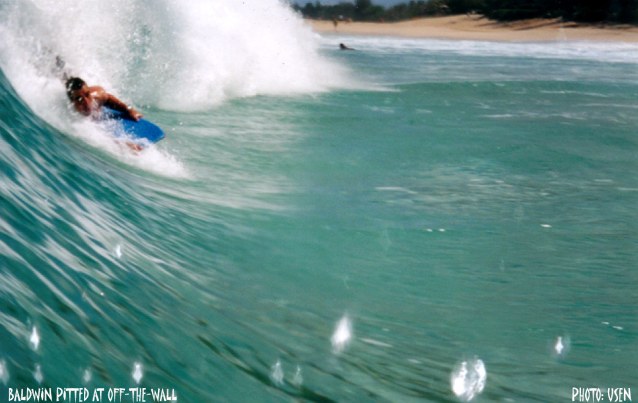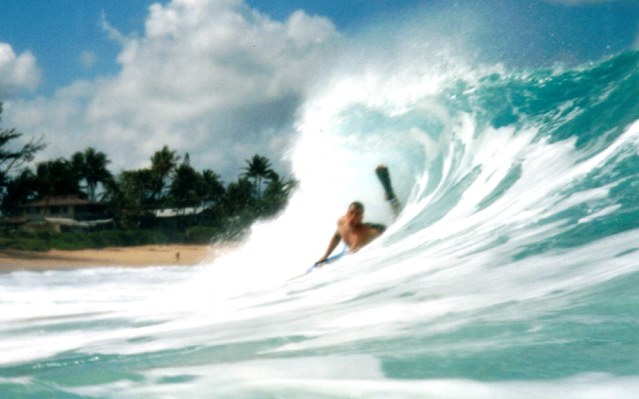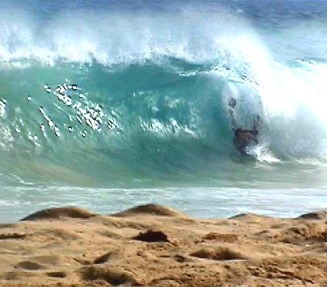 at sandies
This is Tom he's friends of bob and he hopped along to see what Hawaii has to offer!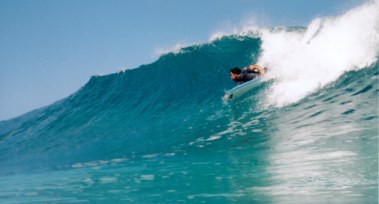 Jeff Winter aka "muff" dropping in at pipe