June 16th of 2002 was a Saturday with offshore winds most of the day, I surfed a long day. It was pretty sick and I got only a few waves with the water cam because I got pounded. Thats me below.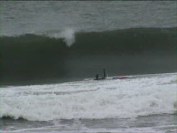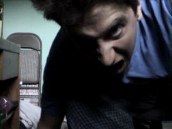 That me getting violent with my computer! damn.... i got a big nose ,any way i had a virus so if any of you people got it from me or think you got a virus you cant fix cuz you noton is f---ed up then go to www.service.symantec.com

and it fixed mine!

any hoot, these pics are from June 1st. my birthday couldn't be better...well it can always be better but this was one of the best. water cam stuff came out cool but i got hammered by a bunch of waves and it made my camera housing fog up.

Also i cant hook up, digitaly to my computer cuz my fire wire doesn't work? so i had to hook up with a USB and lose a bunch of quality. oh well

hope yah like